Cooking in a water bath is a great way to cook, but the first question I usually get is, "How do you keep the water the right temperature?"  There are several ways to do this.  Think of Sous Vide like another kitchen appliance – a microwave, toaster oven, or crock pot.  Sous Vide is a small investment even if you buy the most expensive device.
Keeping it the proper temperature is key, because a change in temperature can drastically affect the food. Many fine chefs have experimented with cooking Sous Vide, and chicken needs a different temperature than beef.
Least to Most Expensive:
Cooking Sous Vide on the Stove.  This is probably the simple way to cook Sous Vide – using a pot of water. What you need is a pot, a heat source (the stove) and a thermometer. This can be a bit labor intensive. Still, starting out this is an easy way to do it.
Here is what you do:  have some ice, or cold water standing by.   Put the thermometer into your water and turn on the heat until you get to the temperature you want to maintain. If you go over temperature, it's not a problem, simply add a bit of ice and stir. The water will stay at that temp for about five or ten minutes (depending on if you keep a lid on it, and how large a pot of water you have).  Every five minutes you may need to add some heat to the stove. You can also do this by having a tea kettle near by and periodically adding some boiling water to it.
The advantage of this pretty inexpensive method is that it's easy to add heat, or hot water, or cool down with a few ice cubes or cold water. Once you get used to how your heat source, and pot work, this becomes a routine. The disadvantage is you can't just leave the food and go do something else. This is a good method if you want to fool around in the kitchen.
(You can find the following cooking items on Amazon).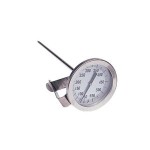 Digital thermometer with a probe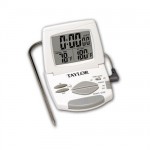 Simple five quart pot like this would work well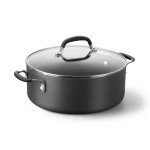 But I prefer a larger pot for this, because the more water the easier it is to keep the temperature regulated.

About Dr. Terry Simpson
Dr. Terry Simpson received his undergraduate and graduate degrees from the University of Chicago where he spent several years in the Kovler Viral Oncology laboratories doing genetic engineering. He found he liked people more than petri dishes, and went to medical school. Dr. Simpson, a weight loss surgeon is an advocate of culinary medicine. The first surgeon to become certified in Culinary Medicine, he believes teaching people to improve their health through their food and in their kitchen. On the other side of the world, he has been a leading advocate of changing health care to make it more "relationship based," and his efforts awarded his team the Malcolm Baldrige award for healthcare in 2011 for the NUKA system of care in Alaska and in 2013 Dr Simpson won the National Indian Health Board Area Impact Award. A frequent contributor to media outlets discussing health related topics and advances in medicine, he is also a proud dad, husband, author, cook, and surgeon "in that order." For media inquiries, please visit www.terrysimpson.com.
Share this article on social media!