Eating can be a positive experience for your mouth- as well as your waist. You may know me as a surgeon, but what you don't know is that for over 30 years I have eaten at some of the finest restaurants in the country. Now I'm going to share with you how to eat out, eat healthy, but eat well.
When asking my patients to list vegetables – a group of sixty of them came up with ten – and they included fruits. When asking what kind of fish they enjoyed – most said "they don't like seafood." Obesity is not just a disease involving health, it also a disease of limitations – in taste and in flavor.
Expanding tastes – learning new foods- healthy foods- is our mission – and the new trend is an old trend- bringing the market back.  Here are just a few from the market walk.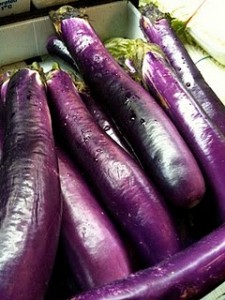 Okay – one cup of this vegetable is just 33 calories. It is also a good source of Vitamin K, Thiamin, Vitamin B6, Folate, Potassium and Manganese, and a very good source of dietary fiber. Can you identify it?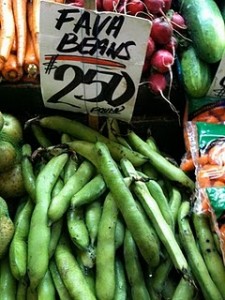 These are also a good source of dietary fiber, Protein, Phosphorus, Copper and Manganese, and a source of Folate. Just 187 calories per cup.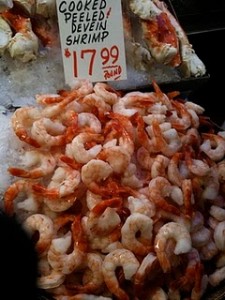 Shrimp is low in saturated fat. It is also a good source of Niacin, Vitamin B12, Iron, Phosphorus and Copper, and an excellent source of Protein, Vitamin D and Selenium.  Easy to fix- and something every kitchen should have.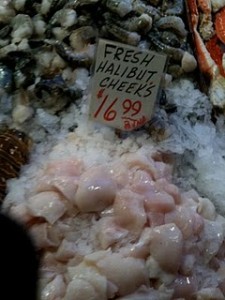 Yes, Halibut CHEEKS.  This food is low in Saturated Fat and Sodium. It is also a good source of Vitamin B6, Vitamin B12, Magnesium and Potassium, and an excellent source of Protein, Niacin, Phosphorus and Selenium.  One of my favorite seafoods. I'll be including lots of Halibut recipes in the new cookbook coming out very soon.
This food is low in saturated fat, and very low in Cholesterol. It is also a good source of Protein, Thiamin, Niacin and Potassium, and a very good source of Dietary Fiber, Vitamin A, Vitamin C, Vitamin E (Alpha Tocopherol), Vitamin K, Riboflavin, Vitamin B6, Folate, Calcium and Manganese.  It also adds a nice color to your food palate.
These are just a few of the healthy and easy to prepare foods you can find at your local farmer's market or even Whole Foods Market.  The bottom line is whatever you have in your pantry or your kitchen is going to end up in your body.  Shouldn't that be the healthiest, freshest ingredients?
What's in your pantry?

About Dr. Terry Simpson
Dr. Terry Simpson received his undergraduate and graduate degrees from the University of Chicago where he spent several years in the Kovler Viral Oncology laboratories doing genetic engineering. He found he liked people more than petri dishes, and went to medical school. Dr. Simpson, a weight loss surgeon is an advocate of culinary medicine. The first surgeon to become certified in Culinary Medicine, he believes teaching people to improve their health through their food and in their kitchen. On the other side of the world, he has been a leading advocate of changing health care to make it more "relationship based," and his efforts awarded his team the Malcolm Baldrige award for healthcare in 2011 for the NUKA system of care in Alaska and in 2013 Dr Simpson won the National Indian Health Board Area Impact Award. A frequent contributor to media outlets discussing health related topics and advances in medicine, he is also a proud dad, husband, author, cook, and surgeon "in that order." For media inquiries, please visit www.terrysimpson.com.
Share this article on social media!