Hands Free Faucets Have More Bacteria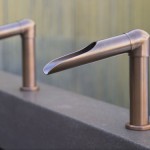 We all have seen the faucets that do not require you to turn on a tap, the ones with the sensor that allows the water to run without touching the faucet.  John's Hopkins removed these faucets after finding an increased incidence in the bacteria responsible for Legionnaires disease in over half the faucets. This is attributed to the difficulty in cleaning the complicated inner workings of such faucets. This is particularly worrisome for hospital patients since they tend to use the same faucets daily, and may have compromised health.
Tetanus – Preventable Deaths
The CDC released data showing that between 2001 and 2008 there were 233 cases of tetanus, and a death rate of 13.2 percent. The risk of death was highest among people older than 65, people with diabetes, and those who had not updated their vaccination. It is recommended that adults renew tetanus vaccine every ten years. The ability to obtain vaccination from most drug stores should put an end to this cause of death.
Vitamin D and Cancer
The New England Journal of Medicine (March 24) found that they hype regarding vitamin D reducing cancer incidence and death rate is not supported and there was no cause-effect relationship between any of the studies. There are ongoing trials that will be available in 5 or 6 years, but to date the data is far from what many have claimed.
Weight Loss Surgery reduces incidence of headaches
In the Medical Journal Neurology, a study of 24 severely obese patients who underwent either LAP-BAND surgery or gastric bypass, the average number of headache days was reduced by 7 in 90 days, and only 12.5% of patients reported severe headaches in just six months after surgery.
Tylenol Recalled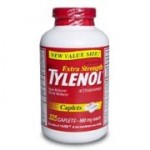 Johnson and Johnson recalled more than 34,000 bottles of 8-hour release Tylenol that were distributed throughout the US. All products had the lot number ADM074, which is on the bottom of the bottles.
Metastatic Melanoma Drug Shows Promise
The FDA approved the drug Yervoy (ipilimumab) from Bristol-Myers – the first new drug for melanoma in 13 years. The drug is causing excitement among oncologists because it not only prolongs the lives of some patients with melanoma but it may cure some patients. In one study the patients increased survival from 6.4 months to 10 months. This drug appears to work in combination with the vaccine.

About Dr. Terry Simpson
Dr. Terry Simpson received his undergraduate and graduate degrees from the University of Chicago where he spent several years in the Kovler Viral Oncology laboratories doing genetic engineering. He found he liked people more than petri dishes, and went to medical school. Dr. Simpson, a weight loss surgeon is an advocate of culinary medicine. The first surgeon to become certified in Culinary Medicine, he believes teaching people to improve their health through their food and in their kitchen. On the other side of the world, he has been a leading advocate of changing health care to make it more "relationship based," and his efforts awarded his team the Malcolm Baldrige award for healthcare in 2011 for the NUKA system of care in Alaska and in 2013 Dr Simpson won the National Indian Health Board Area Impact Award. A frequent contributor to media outlets discussing health related topics and advances in medicine, he is also a proud dad, husband, author, cook, and surgeon "in that order." For media inquiries, please visit www.terrysimpson.com.
Share this article on social media!