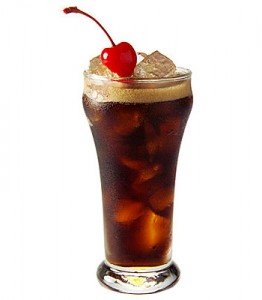 Imagine a way that the government could reduce the level of obesity and it would cost nothing.  The government had that chance- and they blew it.
The US Department of Agriculture denied a request by New York State to run a pilot program where the city of New York would not allow people to purchase soda, or other sugar sweetened beverages, using food stamps. There are at least seven other states requesting such pilot programs.
It is not surprising that the opposition to this proposal came from the beverage industry who said, "It's another attempt for government to tell people what they can and can't drink. Singling out one specific item is discriminatory and unfair."
Really? No one is saying they can't drink soda – simply that the government won't purchase items that are not in line with the intent of the food stamp program which is, "to provide for improved levels of nutrition among low-income people each month."
The USDA said that city retailers would not be prepared to implement the new policy.  The food stamp program is run with a debit-style card. If a beneficiary is purchasing items from the grocery store not covered by food stamps, such as tobacco or alcohol, the cashier collects the money for those items after the food is deducted.
The original Food Stamp Act prohibited purchase of "soft drinks," but that was changed because of regulatory issues-, which are now overcome thanks to technology. In fact, New York City officials stated that the "program's electronic benefit card looks and acts like a credit or debit card" and that it only covers "some of the items in a typical s hopping cart, so program participants are already accustomed to supplementing their purchases with personal funds."
The USDA also said "the proposal lacked rigorous methods to asses changes in sugar sweetened beverage consumption resulting from the new policy and the effects of those changes on obesity and health."  A pilot program doesn't have to prove that sugar sweetened beverages are not "food." Even the original act prohibited these items.
The government purchases millions of gallons of sugar laden drinks for food stamp holders every day. Obesity is the number two killer in the United States – and by denying this simple pilot program are paying for obesity.  Preventing obesity costs nothing – paying for the effects of obesity costs everything.
References:
US Department of Agriculture. The Food Stamp Act of 1964.
Jessica Shahan, Associate-Administrator, Supplemental Nutrition Assistance Program, USDA, to Elizabeth Berlin, Executive Deputy Commissioner, New York State Office of Temporary Disability Assistance. August 19, 2011.
Scott-Thomas C. Food stamp soda exemption in NYC is discriminatory, says industry. Food Navigator-USA. May 5, 2011. http://www.foodnavgator-usa.com/Business/Food-Stamp-soda-exemption-in-NYC-is-discriminatory-syas-industry
JAMA, September 28, 2011 Vol 306, No. 12 page 1370-1371

About Dr. Terry Simpson
Dr. Terry Simpson received his undergraduate and graduate degrees from the University of Chicago where he spent several years in the Kovler Viral Oncology laboratories doing genetic engineering. He found he liked people more than petri dishes, and went to medical school. Dr. Simpson, a weight loss surgeon is an advocate of culinary medicine. The first surgeon to become certified in Culinary Medicine, he believes teaching people to improve their health through their food and in their kitchen. On the other side of the world, he has been a leading advocate of changing health care to make it more "relationship based," and his efforts awarded his team the Malcolm Baldrige award for healthcare in 2011 for the NUKA system of care in Alaska and in 2013 Dr Simpson won the National Indian Health Board Area Impact Award. A frequent contributor to media outlets discussing health related topics and advances in medicine, he is also a proud dad, husband, author, cook, and surgeon "in that order." For media inquiries, please visit www.terrysimpson.com.
Share this article on social media!