More infectious diseases have made the news this week. Which is bad news for people who use neti pots, campers from Yosemite, or Texans, and some outbreak of Ebola.
Brain Eating Amoeba
Just when you you think tap water is safe to use with a neti pot, two Louisiana residents died from the brain-eating amoeba.
We had previously written about this dangerous amoeba here.  This is a parasite that travels from the nose to the brain and slowly causes pain and death.
In this case these individuals use the neti pot- a teapot looking devise sold with the idea to wash out the nose and help relieve some nasal symptoms. The FDA had issued a warning against these devices with untreated tap water, but apparently still being used.
In June 2011 a man presented with a bad headache, stiff neck, all signs of meningitis. He was admitted and given powerful antibiotics but died three days later.  The following month another woman with similar symptoms died five days after hospitalization.
Most of the deaths from this disease, called primary amebic meningoencephalitis, caused by the parasite N. fowleri, have come from swimming in lakes, although there have been deaths in Arizona from the Colorado river.
For those who insist on using neti pots the recommendation is to use distilled water from stores, or tap water that is boiled for at least three minutes, or water filtered through a 1 micron filter.
Hanta Virus
Two people died after getting sick from Hanta Virus at Yosemite National Forest campgrounds. In addition to the two deaths, two other individuals were reported to have become sick from this rare virus.  The Park Service is concerned because over 1700 people have stayed in the forest service cabins over the last year, and while they have sent letters to most, they do not have everyone's contact information.
Hanta Virus was first discovered in the Four Corners Area (campgrounds in the area that border Arizona, Colorado, Utah, and New Mexico). It is transmitted from rodent droppings, urine, or salia. Of the nearly 600 cases reported one third of them have been fatal .  Hanta Virus primarily affects the lungs, but it can take one to six weeks before a person shows symptoms. The symptoms begin with fatigue, fever, muscle aches, nausea, vomiting and abdominal pain, similar to  the flu, but then worsen to where a person's lungs begin to fill with fluid and they require a ventilator to breathe.
West Nile Virus
So far 66 people have died, and over 1590 people have become ill from West Nile Virus, a disease which is spread through mosquitoes. Almost half the cases are reported from Texas, where some cities have begun spraying mosquito pesticides from the air.
About 20 percent of infections cause only mild symptoms, including aches and fever.  One in 150 people infected with the virus develop  "neuroinvasive" sypmptoms similar to meningitis, encephalitis and other illnesses that can cause disorientation, impairment, muscle weakness, and movement problems that resemble those of Parkinson's disease. Of those who develop this "neuroinvasive" form of West Nile, an estimated 4 percent to 18 percent die,  mostly those who are older or suffering from other illnesses. People over the age of 50 are most likely to die.
Only Alaska and Hawaii have not reported a West Nile Virus case to date. This year more than 70 percent of the cases have been reported in six states: Texas, South Dakota, Mississippi, Oklahoma, Louisiana, and Michigan. Arizona had an outbreak two years ago.
There is not a vaccine, or other treatment for the virus. It is worse with increasing mosquito populations, which are record this year.  The virus infects birds, then is carried to humans by mosquitoes.  Since mosquito control is the only known avenue of treatment – the high level in Texas has promoted renewal of area spraying.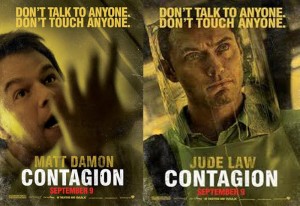 For those who watch movies- Ebola virus is one of the most feared outbreaks known, and this month it has killed 16 people in the Congo, including a man who stole a cell phone from an infected patient. The virus is highly contagious, spread rapidly through casual contact, including handshakes – and apparently cell phones.  Ebola virus kills 86% of the people who are infected with it, and there is no vaccine and no cure for it.
First discovered in 1976, this virus has been the model for every bad movie about world-wide pandemics. Thus far the virus has only been reported in Africa.
Patients quickly develop flu-like symptoms, and some develop hemorrhage. Onset of the disease is usually 4-5 days from first exposure, but has been reported to be as long as three weeks. Patients usually die from multi-system organ failure.
For my friends who love bugs– this is a great season.

About Dr. Terry Simpson
Dr. Terry Simpson received his undergraduate and graduate degrees from the University of Chicago where he spent several years in the Kovler Viral Oncology laboratories doing genetic engineering. He found he liked people more than petri dishes, and went to medical school. Dr. Simpson, a weight loss surgeon is an advocate of culinary medicine. The first surgeon to become certified in Culinary Medicine, he believes teaching people to improve their health through their food and in their kitchen. On the other side of the world, he has been a leading advocate of changing health care to make it more "relationship based," and his efforts awarded his team the Malcolm Baldrige award for healthcare in 2011 for the NUKA system of care in Alaska and in 2013 Dr Simpson won the National Indian Health Board Area Impact Award. A frequent contributor to media outlets discussing health related topics and advances in medicine, he is also a proud dad, husband, author, cook, and surgeon "in that order." For media inquiries, please visit www.terrysimpson.com.
Share this article on social media!