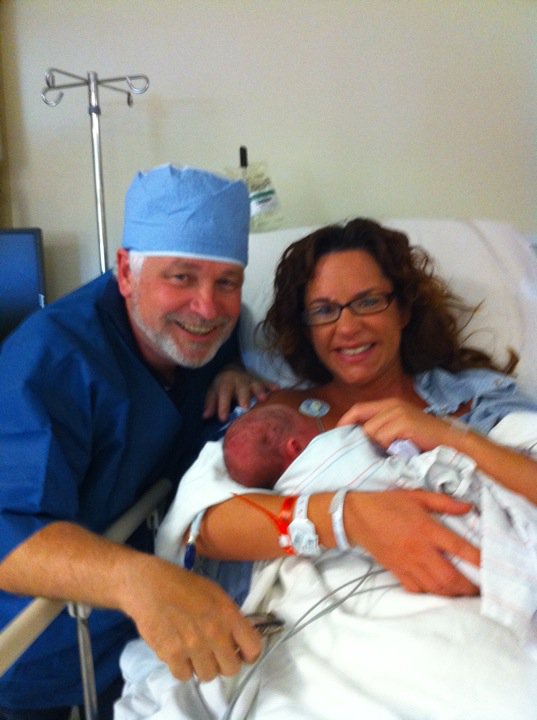 Your Doctors Orders began in Tampa, Florida on WFLA as a regular segment in Daytime TV. The creator and executive producer, April, had been told by one of Oprah's producers that Daytime was good, but they needed a doctor for health issues. We had met at an "underground"  foodie dinner and we did a segment, she liked it- the segment was created.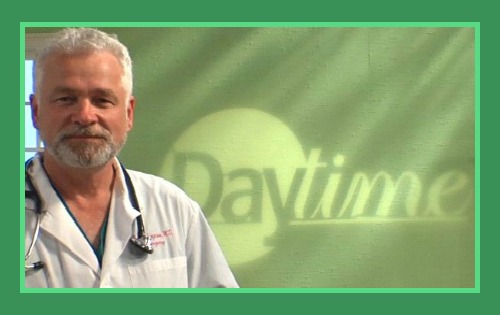 But before then, it all started on Twitter.  A fellow cigar smoker, Matthew Horbund (@mmwine) introduced me to some foodies he knew in Tampa. Among them were Debbie Frangipane (@dolcedebbie), her husband Barry (@barryfrangipane), Sandi McKenna (@sandimckenna), April Wilson (@producergirl), Jeff Houck (@jeffhouck – and thankfully memorialized this with some photos, that I have shared below), Jackie Silver (@agingbackwards) and a few others.  Debbie and Sandi kept inviting me to dinners in Tampa -a part of an underground food movement.  Hard to imagine, but one day when I was in Alaska I thought- why not? So I re-booked my trip to spend a weekend at the Frangipane's for their three chef dinner.
As an Alaska Native, a part of our heritage is that when you go to someone's home you bring something.  This is particularly true if you travel from Alaska to the lower 48 – you want to bring them something special from Alaska. So I brought a fresh King salmon, and some halibut.
The chef's were happy with the offerings and Chef Gui did a beautiful job with the salmon.
From there a conversation started between April and I about doing a segment, possibly a long-running segment on her show. So we started shooting them.
The segments continued for a while, as I was doing a lot of travel between Tampa and Phoenix, so it became easy to do. The reason for that travel was I fell in love with April, and we had a long-distance relationship for a long time. I knew the flight schedule between Tampa and Phoenix well. April and I married in February of 2010, her contract with WFLA ended in March, and after that we went to Rome for a honeymoon and then had JJ in July. For a bit we filmed some shows from our kitchen.  But mostly April has focused on what she calls her greatest production, our son – who will be 3 years old in July.
In that time I have been re-working my book – from a cookbook to now a book about the science of food – more editing.
We headed back to Tampa in June of 2013, because @DolceDebbie, at whose house we met, the foodie dinner, opened a restaurant. While April and I have been busy raising and traveling with our son, Debbie Frangipane was getting trained at Culinary Institute of America and cutting her cooking skills at a couple of fine Florida restaurants. It had been a lot longer than we thought, but we were more than happy to be heading back to see our friends. Milestones have passed.  We just know that we cannot let that much time pass again before we connect with the people we love.
First night in Tampa met two great guys I had been communicating with, Tom Morris, and Matthew Horbund (@mmwine). This photo is on the back cover of "Cigar Talk" a book that I wrote about conversations that go on in cigar shops.
Another great friend we met through DayTime- Rick Griffin (@rickgriffin) here he is skydiving – his bucketlist. I think he is signing the new copy of his will.
I went on a few shoots with April for Daytime Segments- this one at Titus Vineyards.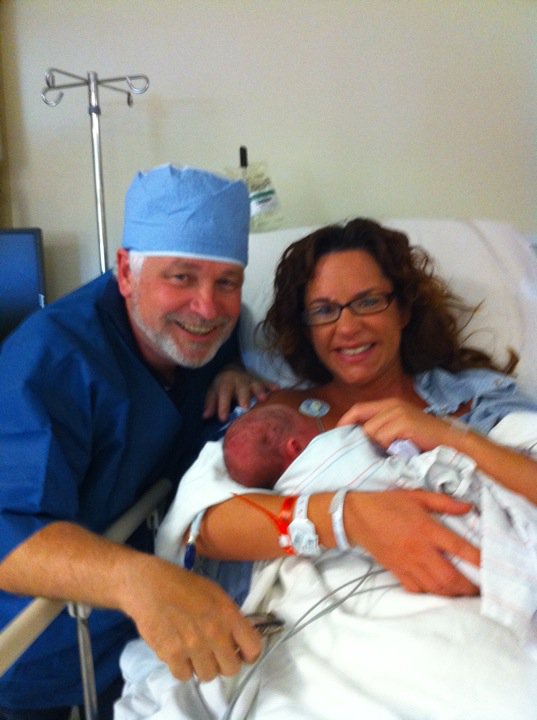 About Dr. Terry Simpson
Dr. Terry Simpson received his undergraduate and graduate degrees from the University of Chicago where he spent several years in the Kovler Viral Oncology laboratories doing genetic engineering. He found he liked people more than petri dishes, and went to medical school. Dr. Simpson, a weight loss surgeon is an advocate of culinary medicine. The first surgeon to become certified in Culinary Medicine, he believes teaching people to improve their health through their food and in their kitchen. On the other side of the world, he has been a leading advocate of changing health care to make it more "relationship based," and his efforts awarded his team the Malcolm Baldrige award for healthcare in 2011 for the NUKA system of care in Alaska and in 2013 Dr Simpson won the National Indian Health Board Area Impact Award. A frequent contributor to media outlets discussing health related topics and advances in medicine, he is also a proud dad, husband, author, cook, and surgeon "in that order." For media inquiries, please visit www.terrysimpson.com.
Share this article on social media!