Yes- someone is protesting Kraft because they use "artificial" colors in their Mac and Cheese. They then made up an entire post about how Kraft uses genetically modified wheat in their product.  While they generated a lot of buzz for this lets start with the obvious:
You're feeding your kid processed food and protesting Kraft?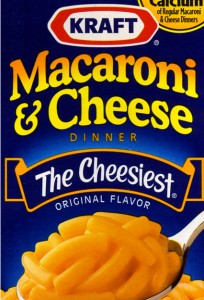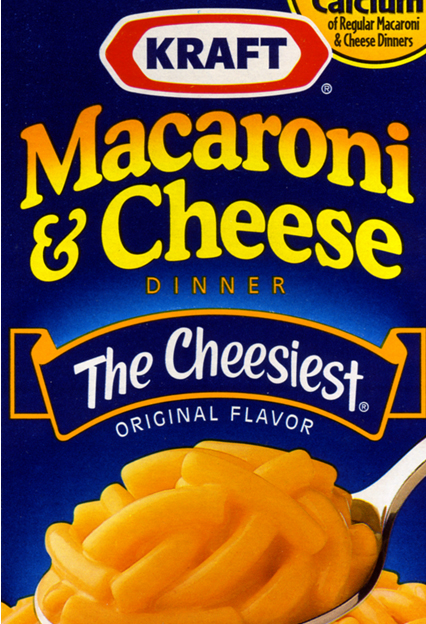 Instead of protesting a food maker, why don't you use that time to cook them a real meal?
In ten minutes you can have a spaghetti squash cooked in a microwave and ready to serve. We showed that in a video here. That has ten times the fiber of the pasta and one tenth the calories – and it tastes great.  Instead of their "cheese" you can grate some real Parmesan cheese on top, or you can heat up some other sauce you get from the store (there are some great healthy sauces out there). Now, in less time than making Kraft's dinner you have made your own – it has a vegetable serving in it (something you don't get with Kraft) – it tastes better, it is fresher, and it will cost you less.
Plus here is another advantage: you are showing your child that the kitchen you are in can be used for making real meals.  You are setting an example for them.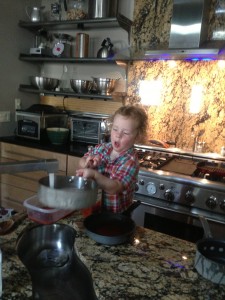 Over 200,000 signatures were gathered for this.  And Kraft met with them! Ok, the power of social media and all that. What an ego boost for their blogs (no, I won't link to them because they are silly blogs that are quite anti-science). Here is their comment though, "We wanted to educate the American consumer and let them know what is in their food. We just picked an iconic food product to really get that message across."
So protest away to Kraft, or anyone you wish- but if you would instead take the time to make real food for your kids you can save some of that energy and not have to worry about "chemicals."
So here is my recommendation for all of you food bloggers out there protesting big industry because of how they process foods — get off your blog and show your kids how to cook – and not from a box.
And if you spent time worrying about what is in the box of Mac & Cheese – don't. Just get in the kitchen and learn to cook. Your kids will love it, you will love it, and you will eat better – healthier, and live a much better life.
Get an apron, learn how to cook, it is the most empowering thing you can do for yourself.
In fact – one of my favorite chef's said it best in an interview – well – here is the video of the interview:

Here is a video about how to do Spaghetti Squash

About Dr. Terry Simpson
Dr. Terry Simpson received his undergraduate and graduate degrees from the University of Chicago where he spent several years in the Kovler Viral Oncology laboratories doing genetic engineering. He found he liked people more than petri dishes, and went to medical school. Dr. Simpson, a weight loss surgeon is an advocate of culinary medicine. The first surgeon to become certified in Culinary Medicine, he believes teaching people to improve their health through their food and in their kitchen. On the other side of the world, he has been a leading advocate of changing health care to make it more "relationship based," and his efforts awarded his team the Malcolm Baldrige award for healthcare in 2011 for the NUKA system of care in Alaska and in 2013 Dr Simpson won the National Indian Health Board Area Impact Award. A frequent contributor to media outlets discussing health related topics and advances in medicine, he is also a proud dad, husband, author, cook, and surgeon "in that order." For media inquiries, please visit www.terrysimpson.com.
Share this article on social media!