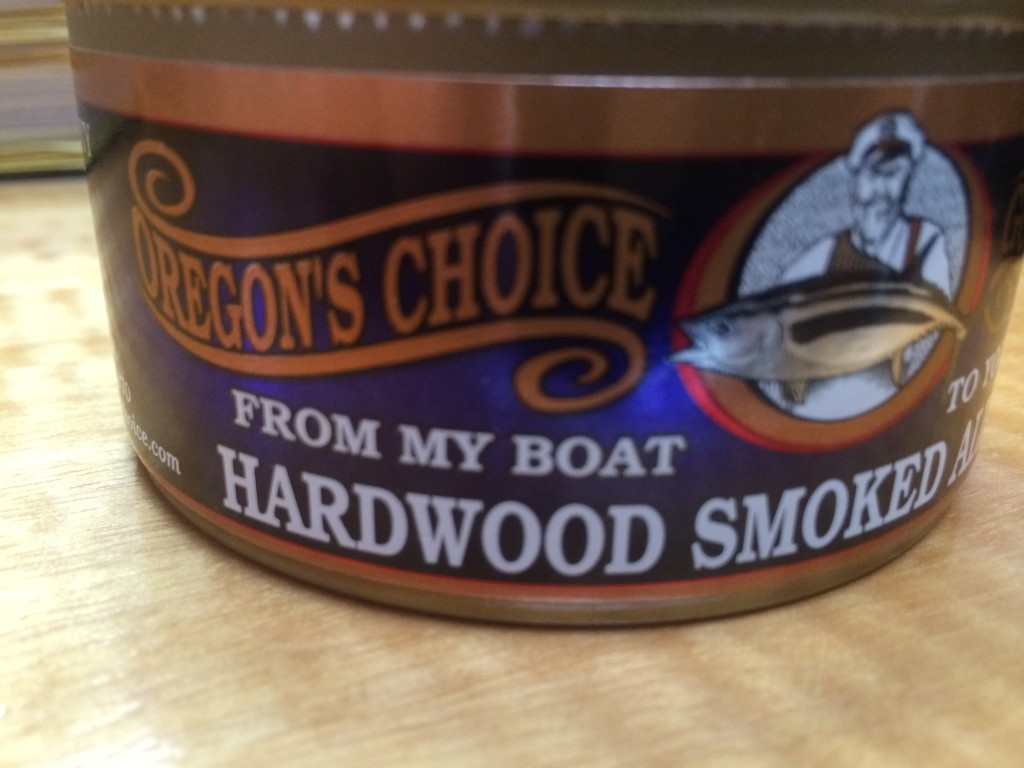 Every now and then you find a food product that is so good you have to share it. And here it is – this is the most amazing tuna fish I have ever tasted- and I taste a lot of fish.
Here is the story: I was in the specialty grocery store thinking I was going to buy a can of the imported tuna fish that I love. Then I saw this can for $14 – and when you see that you think- this is just stupid. So I bought it. As I was checking out the person at the counter said, "Oh this is amazing stuff, we have people who buy this by the case."
Opening the can when I got home I was impressed that instead of the usual "fish spam" that you see in a can of tuna fish there were real fillets of tuna. I mean – look – it is real stuff.
So the taste test – I took a small fork and had a bite — it was fresh fish, smokey flavor, meaty. Real fish -not the typical "tuna" taste. Because the smoke flavor was so forward I added some lemon and pickles, and a bit of mayonnaise and had the most amazing tuna.
The next day I went to the store and bought several more cans- and almost daily this has become lunch.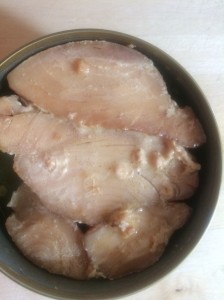 You can read more about the company from their website: http://oregonschoice.com – turns out that when I go to Oregon I pass by this place, so next time you can bet I will be stopping by.
Highly recommend this for my patients who want something they can take with them that provides a healthy lunch – this is it. Or for anyone who wants food on the go.
Try their smoked salmon – it is delicious – reminds me of Alaskan smoked salmon.

About Dr. Terry Simpson
Dr. Terry Simpson received his undergraduate and graduate degrees from the University of Chicago where he spent several years in the Kovler Viral Oncology laboratories doing genetic engineering. He found he liked people more than petri dishes, and went to medical school. Dr. Simpson, a weight loss surgeon is an advocate of culinary medicine. The first surgeon to become certified in Culinary Medicine, he believes teaching people to improve their health through their food and in their kitchen. On the other side of the world, he has been a leading advocate of changing health care to make it more "relationship based," and his efforts awarded his team the Malcolm Baldrige award for healthcare in 2011 for the NUKA system of care in Alaska and in 2013 Dr Simpson won the National Indian Health Board Area Impact Award. A frequent contributor to media outlets discussing health related topics and advances in medicine, he is also a proud dad, husband, author, cook, and surgeon "in that order." For media inquiries, please visit www.terrysimpson.com.
Share this article on social media!