Major breakthrough in the virus world- and this time Hepatitis C – where a vaccine has been shown safe in early clinical human trials. Currently it is undergoing more trials among drug users in San Francisco and Baltimore – results for this trial are expected in 2016. For people born between 1945 and 1965 the Centers for Disease Control recommend they get tested for hepatitis C.
It is estimated that 75% of those infected with Hepatitis C do not know they have it. 


Hepatitis C has defied traditional vaccines- and the scientists developed a unique vector to stimulate the immune systems of individuals to rid them of the virus.
Hepatitis C affects at least 3.2 million Americans, and millions more world wide. It often leads to chronic liver disease, cirrhosis, liver failure, and either death or transplantation. Current approved treatments are expensive and not completely effective. Sovaldi (sofosbuvir), an oral drug approved by the Food and Drug Administration in December 2013 for the treatment of chronic hepatitis C costs $1,000 per pill, or an estimated $84,000 for its entire 12-week regimen. The average lifetime cost for hepatitis C, in the absence of liver transplant or drug treatment, has been estimated to be about $100,000 per patients. Assuming that 80% of the 3.2 million Americans believed to be infected develop chronic liver disease, the total lifetime cost for this group (2.56 million) will be $256 billion in today's dollars. Assuming an estimated survival of 40 years, the annual health care costs for the affected U.S. population with chronic hepatitis C may be as high as $8 billion.
Statistics about Hepatitis C:
About 16,000 new cases per year. Most of the individuals are without symptoms.
85% of the infected individuals develop a chronic liver infection leading to cirrhosis, liver failure, and death.
Primarily transmitted through blood- including needles that are shared, needle stick injuries to health care workers, but it has also been spread through families, and sometimes through sexual contact.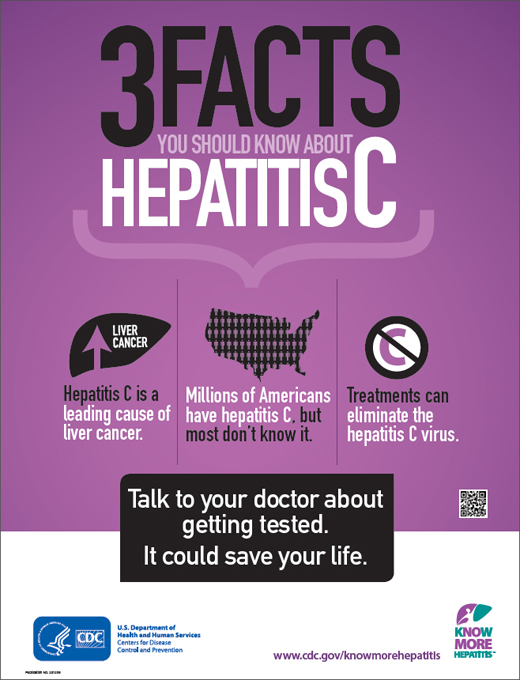 Hepatitis C can survive on surfaces, dried for up to four days.
Hepatitis C is not spread through kissing, close contact, sharing of kitchen utensils, nor is it airborne.
Economic Impact of Hepatitis C
9 billion dollars for 150,000 active carriers of hepatitis C.
Cost of liver transplantation about $300,000 per transplant. Hepatitis C is responsible for one third of the liver transplants in the United States.
REFERENCES:
HEPATITIS C VIRUSA human vaccine strategy based on chimpanzee adenoviral and MVA vectors that primes, boosts, and sustains functional HCV-specific T cell memory Transl Med 5 November 2014: Vol. 6, Issue 261, p. 261ra153 Sci. Transl. Med. DOI: 10.1126/scitranslmed.3009185.Leo Swadling1, Stefania Capone,et. al.

About Dr. Terry Simpson
Dr. Terry Simpson received his undergraduate and graduate degrees from the University of Chicago where he spent several years in the Kovler Viral Oncology laboratories doing genetic engineering. He found he liked people more than petri dishes, and went to medical school. Dr. Simpson, a weight loss surgeon is an advocate of culinary medicine. The first surgeon to become certified in Culinary Medicine, he believes teaching people to improve their health through their food and in their kitchen. On the other side of the world, he has been a leading advocate of changing health care to make it more "relationship based," and his efforts awarded his team the Malcolm Baldrige award for healthcare in 2011 for the NUKA system of care in Alaska and in 2013 Dr Simpson won the National Indian Health Board Area Impact Award. A frequent contributor to media outlets discussing health related topics and advances in medicine, he is also a proud dad, husband, author, cook, and surgeon "in that order." For media inquiries, please visit www.terrysimpson.com.
Share this article on social media!