Having the National Football League determine concussion protocol is like having American Tobacco tell us that cigarettes are a choice and they are not culpable for the long-term illness and premature deaths. At least the NFL finally admitted that there is something to concussions and brain damage. But the NFL concussion protocol is not "best practices" – it is not good for the players or the team.
That Carson Palmer was rushed back after a concussion shows the work that the NFL needs to do.  Palmer was diagnosed with a concussion on one  Sunday and his coach is hopeful he would have been back Thursday. He was not, but those who look at the 2016 season of the Cardinals cannot help but notice his throwing was off for a month after he returned. His brain just wasn't working. His skill was diminished – and the season was over in the next few weeks.
The NFL has a "concussion protocol" that is based not on science, but on an agreement that was made. Concussions don't resolve with a few days or even a week off. No NFL fan wants to hear that, but concussions take weeks to heal. But the NFL has redefined concussions to a "bruise" and quickly gets players back following their "protocol"
Here is what the CDC says about concussion recovery:
Avoid activities that are physically demanding (e.g., heavy housecleaning, weightlifting/working-out) or require a lot of concentration (e.g., balancing your checkbook). They can make your symptoms worse and slow your recovery.
.
The NFL concussion protocol is based on return of players when they go back to their baseline cognitive function. Since the definition of this is not defined, nor is neuropsychiatric testing done on all players before the season, their protocol cannot follow good practices. The NFL can afford to go above and beyond for concussion for their players. Ideal practices for concussion protocol should include functional MRI scans, pre-season evaluation of all players with testing, and diagnosis of a concussion mandating placing players on Injured Reserve.
So what is baseline cognitive function? Without having tested players there is not a neurologist who would know what this is.  An intelligent player could drop 30 IQ points and yet be "baseline" with a significant but may allow the player to pass a baseline function.
Stars of the game with CTE from the youngest players like Junior Seau to Frank Gifford to Kenny Stabler. They gave their bodies, and now we find out they gave their brains to a brutal sport.
The recent report showing that 96% of the brains of football players had chronic traumatic encephalopathy (CTE) – a progressive neurologic illness caused from concussions and repeated blows to the head was brushed under the table. Death from Alzheimer's and Lou Gehrig's disease is four times higher among NFL players than the rest of the population.
It does not have to be a single concussion: chronic injury happens with repeated "hits" to the head. When the brain has NOT been able to recover, more hits to the head result in more and longer-lasting injury. 
Long-term issues from patients with CTE include memory loss, depression (the suicide of Dave Duerson former Chicago Bears and Junior Seau), learning disability, mood disorders, and aggression – often worse as time goes on. Recently Frank Gifford's autopsy showed the same progressive loss of brain tissue that happens years after these violent concussions.
After the first month of football in 2015 there were 14 concussions in the NFL – and the NFL pats itself on the back stating regular seasons concussions have gone down 35%. As the year went on- concussions and injuries went up. As time has gone on- there were more.  Some ignored by their coaches – such as the Rams quarterback Case Keenum who clearly had a head injury and no one watched it.
The movie Concussion just scratched the surface of the ongoing problem in the NFL.
The NFL has been in bed with "independent" neurologists who have stated things like: "a history of concussion may not have adverse effects on neurocognitive functioning," – written by Gary Soloman the Titan's neuropsychologist for 16 years. A point of view not supported by mainstream medicine.
The NFL co-chair of the "Mild Traumatic Brain Injury Committee" denied the link between concussions and long-term neurologic damage. One of the six year studies from the committee concluded that, "Players who are concussed and return to the same game have fewer initial signs and symptoms than those removed from play. Return to play does not involve a significant risk of a second injury either in the same game or during the season."  Another nonsense.
The NFL is funding and using scientific studies but the NFL could not ignore this problem. Much like Coke funding research showing that it is not bad to drink Coke- the NFL had blissfully denied there is a problem with their own "doctors." They could no longer escape the obvious – but they still have not done enough to protect players from this tragedy.
Yes- concussions lead to CTE (not some of them, all of them) – and it is a devastating, progressive, miserable disease. Do not glorify it. Do not glorify a persons future misery from a sport that can prevent this. Instead advocate for the NFL to step up and do more. The NFL has the resources, it does not need someone glorifying dying in combat – there is no glory in a preventable illness – this is not a field of battle, this is a game – and people are dying from it.
Concussion is severe brain injury – but other blows to the head can cause chronic injury.
Take their rule about the "unaffiliated" neurologist who is kept at the 25 yard line away from the team personnel – and can only enter the personnel box and evaluate when called by the team physician.
Oh – the test to return to the field of play is not a pass-fail, it is interpretive – meaning – there is not a problem.
Full Sideline Assessment
What I found fascinating was the study done by Purdue where half the players (high school) who appeared to be uninjured showed changes in brain function. Football players who were not diagnosed with concussions suffered cognitive impairment.
They tracked impacts using a helmet sensor that showed undiagnosed players who had received blows to the head had trauma, but no diagnosis of a concussion.
Hey NFL – did you see those helmets? You could have these on all the players for the next game and really know the impact is – and actually make policy and rules based on data instead of denial. 
Impact data from an accelerometer in the head were relayed to brain imaging scans and cognitive tests before during and after the season. The helmet sensor checks impacts of 20 g (a roller coaster is 5 g) .
Young players might recover before the next season – that was the conclusion. But the NFL will be sending a 14 year veteran back to the field two weeks after a concussion.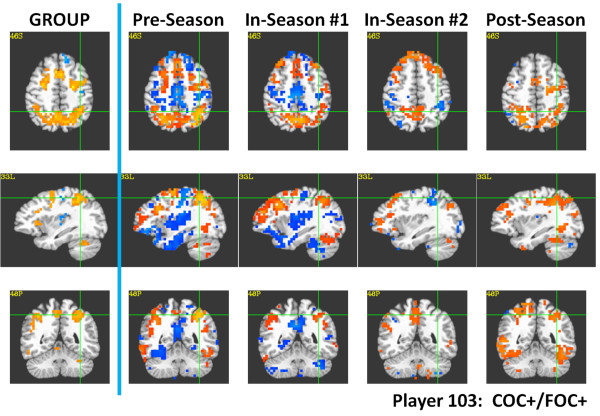 Retired NFL players will tell you – NFL stands for "Not For Long" and that probably should not only apply to the time in the league, but the brain that is repeatedly injured.

About Dr. Terry Simpson
Dr. Terry Simpson received his undergraduate and graduate degrees from the University of Chicago where he spent several years in the Kovler Viral Oncology laboratories doing genetic engineering. He found he liked people more than petri dishes, and went to medical school. Dr. Simpson, a weight loss surgeon is an advocate of culinary medicine. The first surgeon to become certified in Culinary Medicine, he believes teaching people to improve their health through their food and in their kitchen. On the other side of the world, he has been a leading advocate of changing health care to make it more "relationship based," and his efforts awarded his team the Malcolm Baldrige award for healthcare in 2011 for the NUKA system of care in Alaska and in 2013 Dr Simpson won the National Indian Health Board Area Impact Award. A frequent contributor to media outlets discussing health related topics and advances in medicine, he is also a proud dad, husband, author, cook, and surgeon "in that order." For media inquiries, please visit www.terrysimpson.com.
Share this article on social media!