Bad news for makers of dietary supplements from the New England Journal of Medicine: 
An estimated 23,000 emergency department visits in the United States every year are attributed to adverse events related to dietary supplements. Such visits commonly involve cardiovascular manifestations from weight-loss or energy products among young adults and swallowing problems, often associated with micronutrients, among older adults.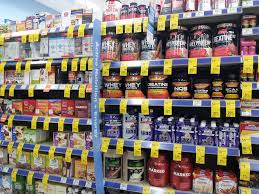 In this blog, I've previously reported how Dangerous Amphetamine-like Substance Found in Weight Loss Supplement. It turns out that was not the only time this happened. We had also reported Tainted Weight Loss Supplements: FDA Warning – where supplements were found to have a prescription drug previously pulled by the FDA.
Supplement makers counter that prescription meds cause 30 times more ER admissions. Such comments miss the following points:
Every prescription drug has been tested and has a range going from – too low to be effective, the level at which it is effective, and the levels that demonstrate toxicity. Before the Food and Drug Administration can approve a drug, the pharmaceutical company must demonstrate those levels, based on large tests. If a drug has no efficacy it is not allowed on the market.
Supplements, such as dietary supplements, vitamins, herbal products have not had such tests performed. That is, we do not know if the claim is matched by a reasonable expectation of efficacy. There is no test about toxicity, and in spite of some people's impression – all supplements have a toxic level.
The manufacture of pharmaceuticals in this country is tightly regulated with strict FDA standards. There are inspections of the facility and if they do not meet standards, the facilities are shut down. FDA does not inspect supplement makers.
A pharmaceutical is prescribed by a licensed physician who spends years learning bout diseases, medications that work including at least one year of study just in pharmaceutical therapeutics. When a physician prescribes a drug to a person it is with the expectation that the person will follow the prescription. If a patient does not follow the recommendations of the physician it can result in hospitalization. There is a reason that pharmaceuticals are prescribed in a dose by a person who has studied this.
Supplements are not often prescribed; if they are they are prescribed for specific reasons and in a specific dose. There is a reason many pre-natal vitamins are by prescription – because they are manufactured according to strict requirements, and prescribed at a dose that will not harm the mother or fetus.
But What About the Drug Found by Traditional Chinese Medicine?
The recent Nobel prize was given to Youyou Tu for the drug 'Artesmisinin'.  But this was not simply a bit of the plant extracted and used in "ancient times" to treat malaria.  In ancient texts the compound was used to treat fevers, not malaria. It was Dr. Tu's guess that this compound (and she tested over 2000 of them) might work. In fact, her initial results with the compound did not work, because of the method she used (the method that is currently used by some complementary medicine folks where it is used as a tea).
It turns out that the development of the drug involved many steps and testing (Dr. Tu tested the drug on herself and colleagues first). This was not just extracting an active ingredient, this was altering the agent to where it worked in humans.
Dr. Tu's articles were first published in 1979, but  it was modern chemistry that was used to modify the drug and improve it, and make it useful (while she works for Mao Zedong's Traditional Medicine Institute, she has a doctorate in pharmacy). She presented the data to the WHO working group on malaria in 1981 and now is widely used. A patent was filed for it in the 1990's by Novartis.
Dr. Tu's work was not a validation of "traditional" medicine, but of modern scientific thinking. It was years of bench research, chemical modification, and scholarship by someone who was classically trained. It was not woo.
Artemisinin is not soluble in water so the tea, Artemsia annua is not effective and not recommended for treatment of malaria (as some "traditional" medicine types profess).
For more, you can read when I was hijacked to Chinese Medicine.
References:
Emergency Department Visits for Adverse Events Related to Dietary Supplements
Andrew I. Geller, M.D., Nadine Shehab, Pharm.D., M.P.H., Nina J. Weidle, Pharm.D., Maribeth C. Lovegrove, M.P.H., Beverly J. Wolpert, Ph.D., Babgaleh B. Timbo, M.D., Dr.P.H., Robert P. Mozersky, D.O., and Daniel S. Budnitz, M.D., M.P.H.
N Engl J Med 2015; 373:1531-1540October 15, 2015DOI: 10.1056/NEJMsa1504267

About Dr. Terry Simpson
Dr. Terry Simpson received his undergraduate and graduate degrees from the University of Chicago where he spent several years in the Kovler Viral Oncology laboratories doing genetic engineering. He found he liked people more than petri dishes, and went to medical school. Dr. Simpson, a weight loss surgeon is an advocate of culinary medicine. The first surgeon to become certified in Culinary Medicine, he believes teaching people to improve their health through their food and in their kitchen. On the other side of the world, he has been a leading advocate of changing health care to make it more "relationship based," and his efforts awarded his team the Malcolm Baldrige award for healthcare in 2011 for the NUKA system of care in Alaska and in 2013 Dr Simpson won the National Indian Health Board Area Impact Award. A frequent contributor to media outlets discussing health related topics and advances in medicine, he is also a proud dad, husband, author, cook, and surgeon "in that order." For media inquiries, please visit www.terrysimpson.com.
Share this article on social media!