Yogurt
Breakfast of the Healthy. Not so fast.
Yogurt is sold to us as a healthy food, and everyone loves it. Turns out, most yogurts have more sugar in them than ice cream. Having this for breakfast is probably not as healthy as a scoop of ice cream, and who think that having ice cream is healthy for breakfast.
Also concerning are the emulsifying agents in the yogurt. In this case carageenan. This emulsifier is considered safe, but has been associated with some stomach issues in people. Other emulsifiers have been associated with obesity and metabolic syndrome.
Instead of yogurt for breakfast consider a fruit plate – it is healthier, tastier, and can be found throughout the world. If you want a bit of protein consider adding some ham or reindeer sausage.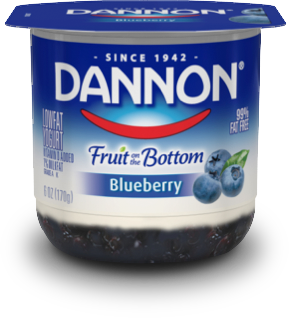 Salad Dressings
Did you ever notice that people who eat salads are overweight? Somewhere in America people have developed the idea that salads are healthy for you, and from eating vegetables they are. But the devil may be in the dressing.
There are two reasons to worry about salad dressings:
Many of the salad dressings contain a lot of calories from excess sugar (especially the fat-free ones).
Other salads contain the emulsifier Polysorbate 80 associated with obesity in rats. For the full story of emulsifiers see The Food Additive That May Be Causing Obesity.
The best way to eat a salad? First put on some Extra Virgin Olive Oil (from California or Arizona). Toss the salad. Then sprinkle some salt and toss, then add either lemon juice or a vinegar (red wine vinegar or champagne vinegar or even a white vinegar). Few calories, healthier options, and nothing that will emulsify.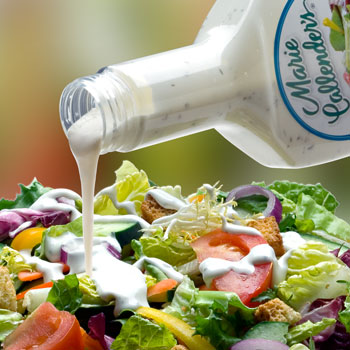 Protein Bars
They are easy, quick, and contain protein. What could be better? It turns out a lot. To make protein bars taste reasonable they have to put in a lot of sweetener, and most of that is in the form of carbohydrates. Most protein bars contain more sugar that the American Heart Association recommends for a daily allowance.
Some try to fool you by calling them "net carbohydrates" by adding fiber and subtracting the sugars from the fiber content. Your gut doesn't work that way. If you could add fiber to negate sugar calories, or the effect of fructose on some people than it would be easy. There is no "net carbohydrate" in terms of real labels, it is something that protein bar makers just make up.
Funny thing- people who make protein bars they tell you to eat their bars and not eat food like potatoes. Hmmm – let us think about that. Oh we did. Read our post: The Potato: Healthier than you think.
So instead of the protein bars – few people need the extra protein – consider having a handful of almonds or pecans or macadamia nuts.

About Dr. Terry Simpson
Dr. Terry Simpson received his undergraduate and graduate degrees from the University of Chicago where he spent several years in the Kovler Viral Oncology laboratories doing genetic engineering. He found he liked people more than petri dishes, and went to medical school. Dr. Simpson, a weight loss surgeon is an advocate of culinary medicine. The first surgeon to become certified in Culinary Medicine, he believes teaching people to improve their health through their food and in their kitchen. On the other side of the world, he has been a leading advocate of changing health care to make it more "relationship based," and his efforts awarded his team the Malcolm Baldrige award for healthcare in 2011 for the NUKA system of care in Alaska and in 2013 Dr Simpson won the National Indian Health Board Area Impact Award. A frequent contributor to media outlets discussing health related topics and advances in medicine, he is also a proud dad, husband, author, cook, and surgeon "in that order." For media inquiries, please visit www.terrysimpson.com.
Share this article on social media!